Some people think that once a piece of writing is published–a story, an essay, a poem, a review–that it's finished. Kaput. A one-way transfer of info from writer to reader, like a transfer of germs, that the solitary nature of reading requires you to be quarantined with strep throat, pink eye, or other nasty ways to get excused from work.
From me to you.

*(Cough)

Gee…Thanks.
Lucky for us, the multitude of literary magazines, with their varying designs, philosophies, themes and publishing strategies, doesn't initiate a stay-home-alone-until-you're-better kind of disease. Their infection inspires discussion, suggestions of traditional, experimental, even mythical cures. And as lit mags grow, adapt, spread into more kinds of media, and share more kinds of art, they make us question what may have once been considered science.
While the newly published Paper Dreams: Writers and Editors on the American Literary Magazine acts as a kind of hospital record of the ills and remedies, the growth of the American Lit Mag, this round of Six Degrees Left has combined some pretty sick patients for a chat in the first-floor cafeteria. Real writers and editors, some who have pieces in Paper Dreams, others who caught our eye with their devotion to language.
Check in with Richard Peabody, Travis Kurowski, Steve Himmer, Roxane Gay, Dave Housley, Kelly Forsythe, Jen Michalski, and Jessica Poli in this first post as they discuss what lit mags can be and how they can do it right. Feel free to comment, even cough. In this love-sick hospital, visitors are welcome.
In the introduction to Paper Dreams, Travis poses the question: "What is a literary magazine?" Although it might seem obvious, this is probably a good place for our conversation to start. Are there certain things that every literary magazine must do to make it different from an anthology, a zine, a chapbook, a news website, or any other multitude of publications?
Richard Peabody: I have to laugh at this because to a lot of the public a magazine is a stapled object with slick paper. People constantly heft a copy of Gargoyle (most recent issue is 500+ pages) and say, is this a book? An anthology? What the hell is this?
Travis Kurowski: I totally agree with Richard here, as I myself run into the same issue in stores. I mean, sometimes I really have to study a thick tome I pick up to find out if it is a one-off anthology or some chunky periodical.
I've always been attracted to the "magazine" nomenclature over "journal" for these things, but that's just me, perhaps. (I think the "storehouse" origin of the word fits.) But there have been many who prefer the "journal," and we of course had decades where all these publications were commonly referred to as "little magazines" (a term that's still floating around in the art periodical world a bit).
In some sense, a literary magazine is self-defined by its producer. Who decides that those unbound publications in the '60s and '70s and new ones you can still buy today at Printed Matter are "books" rather than something else? Generally, though, an anthology series or a zine or an online publication is very similar to a literary magazine—might be one under someone's definition. When we talk about literary magazines we are talking about serially published literary work. Here's the most specific definition I've come up with, but I'm always looking for a better one: "A literary magazine is a text object intended to be published at some regularity under the same name and primarily focused on the distribution of literary text, though often also interested in popular culture, politics, and art." But if you tell me what you're making is a literary magazine, I'm not likely to argue with you. Rather, I'd try to figure out why you're calling it that, what kind of literary-art object you're giving us.
"I want to edit the mag that writers want to read."
EveryWritersResource.com has created a list of the 50 "best" literary magazines. Their criteria are based on the "date of founding, number of national anthology publications, and the quality of work and names of past greats published in the magazine." However, in his essay "Small Magazines" Ezra Pound thought that the significance of a lit mag boiled down to its motivation. How would you judge the success of a lit mag? Is a magazine successful once it has accomplished its goals, or is there a universal rubric they can follow?
Richard Peabody: Well, anybody can make a list. The fact that we're not included in the Top 50 doesn't surprise me. But the fact that we're not included in their "Complete List" makes them a total joke to me. I'm not impressed by names or dates. "Quality" is a loaded word. FC2 vs Ray Carver? FC2 wins in a landslide. I don't read most of their top 50 any longer, nor do I believe they create the so-called "Canon." My local B&N carries nothing by Lance Olsen or Kathy Acker, or most of the poets and writers I care about. Pitiful few lit mags make it onto shelves anywhere any longer as the distributors die off. So how to judge? I want to edit the mag that writers want to read. An audience of my peers means the most to me. Does anybody read 75% of the Pulitzer Prize winners of the past 100 years? Not so much. My 50 "best" literary mags is a very different list.
Steve Himmer: I'm not really concerned with "a" rubric for successful literary magazines, but the type of success I'm interested in supporting—and pursuing, I suppose, as an editor—is to establish a perspective aesthetically, politically, commercially, whatever and work as hard as possible to nurture, develop, and enhance that. The journals I'm usually most interested in are the idiosyncratic ones, the ones that seem to have obsessions of their own that play out over the course of time as their archives grow. So I guess a successful literary magazine, to me, is one that feels alive and imbued with personality rather than "just" a selection of texts. One that is more than the sum of its parts, however many or few.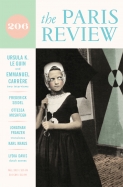 Roxane Gay: It is probably impossible to measure the "best" of literary magazines. It's all too subjective and the national  anthology rubric is particularly suspect because, with little  exception, a handful of magazines regularly make it into those anthologies. Longevity is something of a marker of excellence, only if the writing from year to year is good. That's certainly why I would put a magazine like The Paris Review on my favorite magazine list. I've never been disappointed by an issue. I've read deep into their archives, and have always found something wonderful. And that's, ultimately, how I think magazines should be judged. Is there something interesting and surprising and thought-provoking in the magazine? Is there a diversity among contributors and writing styles? Am I being shown something new? That's what impresses me far more than arbitrary rankings on arbitrary lists.
Richard Peabody: Which brings me to the ridiculous lists of "Poets Who Matter" at Flavorwire and the Huffington Post. Gag me.
Dave Housley: I feel like these lists are maybe for people who are just dipping their toes into the whole world of literary magazines. I know a lot of people who are pretty deep into these waters, including most everybody in this discussion, and I'll be pretty surprised if anybody chimes in to say yeah, this list is exactly how we should be ranking ourselves. There are others that use a different criteria, such as how many pieces the outlet has placed in the Best American, O' Henry, Pushcart, etc. That seems like maybe a better way to head toward a list of "best" magazines, but again, I doubt that any of us are totally buying into that list either, and I honestly don't know anybody who takes these lists remotely seriously, other than as a jumping point to getting all pissed off.
I think as a reader you need to follow your own taste and interest, and Roxane summarizes that nicely above when she's talking about The Paris Review.
As a writer, I think you need to curate your own career, meaning you should be looking at the magazines that are publishing the writing you're interested in. Where is that conversation happening? That's where I think you want to be focused. That might be Asimov's or Ellery Queen or PANK or Diagram or Smokelong or Brevity. Wherever that conversation is, those are the top whatever number magazines for you at that particular moment. That's what I always tell people in my writing workshops, at least: you can send your stuff out to The New Yorker, but especially if you're just starting out, you should probably be looking in different places. The community you're looking to join isn't the Jonathan Franzen/Joyce Carol Oates community. It's one that's happening in a lot of different places, depending on where you are in your writing. I think if you're smart, and really engaged and looking at this in the best possible way, then finding these places is like a life raft and it can really help carry you along. The New Yorker is not going to be your life raft, but maybe Atticus or PANK or Barrelhouse can be.
I used to play basketball, and I think about writing in the same way: if I'm looking to improve my game, I'm not hoping to hop in and play with LeBron James and Carmelo Anthony, or anybody in the best possible league in the world. I want to find people who are working at the same things I'm working at, who are maybe a little further along and better than me, and that's the game I'm going to try to join. Hopping in the other game, assuming it was even possible, isn't going to be productive for any of us.
Richard Peabody: Wow, nothing but net Dave, nothing but net. Great response. Though I must say that while I loved The Paris Review when Plimpton was in charge, and when Brigid Hughes ran it, I gave up on the boys club when they kicked Brigid to the curb. I didn't care for Philip's nf direction, and despite Lorin being from DC, not happy with how he's abusing his power.
Kelly Forsythe: I really like Dave's idea of curating your own career by looking into literary magazine's that are publishing stuff you enjoy. I mean, isn't that how people decide to buy a subscription to a print magazine anyway? They investigate which magazine or journal appeals to them and then commit to it. In regards to how successful a journal is or "a rubric," it seems like, as Roxanne and Steve mentioned, this is completely subjective. I do think, though, that it is the job of an editor or masthead to at least attempt to consider all audiences when they are choosing poems to publish or essays to showcase. It is true, as Steve mentioned, that journals who reveal their "obsessions" over time can be really enjoyable to read…so even if they are considering all parties and types and styles of writing, it still might turn out that the journal publishes a ton of (say) dog poems or something. But even if this is the case, I think it is obvious when a journal does this type of stylizing intentionally versus unintentionally. I think if a journal is conscious and engaged in their readership, who these people really are, that makes for a successful journal (I'm thinking HTMLGiant and Blackbird as examples).
looking at publication opportunities and artistic venues in the same way that reality TV shows boot contestants off the island turns the literary/art world into shallow competition.
Travis Kurowski: "Anyone can make a list." So true, and, like Richard (and I think most everyone above) seems to feel, I too don't care much for such lists. I agree with Dave's earlier point that such lists cater to people just dipping their toes into the literary world, the ones who care more for being published than they care about getting involved in some of the awesome stuff people are making, doing. In honestly sharing their own stories. In pushing boundaries. For writers and artists I think such lists—even things like the BASS and Pushcart rankings—put the wrong spin on the literary economy. Sure, as Blake Butler has pointed out, submitting is a "game" in some respects. But looking at publication opportunities and artistic venues in the same way that reality TV shows boot contestants off the island turns the literary/art world into shallow competition. (After I typed that, I think I might be overdoing it a bit, but I think that's all mainly in the ballpark.)
But, the question was how do we know if a magazine is successful? There are of course many ways, not just one way. It depends on what we are terming success, what our measuring stick is. That's true for determining the "success" of just about anything, and certainly work in the arts. Did the magazine serve the goals of its editors? Did it maybe fail those goals, but become nonetheless something many readers felt was a success? Was it a market success? Did it bring forth progress in the art? Did it get the work out to readers? Did it change how we think of this question? How we think of magazines themselves?
Think of Lewis's BLAST, for example. A success for the editor? Yeah: it disseminated Vorticism (and the work of some of his friends and his own work). It was a one-man ad campaign for an aesthetic. Was it a commercial success? The magazine didn't make it past issue two (due to war economy, chaos). Did it change the way we think about magazines? It certainly changed the way we design them.
BLAST was a very different type of literary magazine success than The Paris Review was, and remains (unless you agree with Richard). But both undoubtedly successes.
Coming Thursday, Part Two of the Six Degrees Left discussion, "Loving Lit Mags"
Participants:
Richard Peabody is the founder and editor of Gargoyle Magazine and publisher of Paycock Press. He has written over ten books of poetry and fiction and his 2012 book of poems,  Speed Enforced by Aircraft was nominated for a National Book Award. As well as editing (or co-editing) ten anthologies, Richard also teaches fiction at John Hopkins University. In 2013, he received the Above and Beyond Award from Beyond the Margins for his ongoing generosity to other writers and his important contributions to the world of literature.
Travis Kurowski is the editor of Paper Dreams: Writers and Editors on the American Literary Magazine. He teaches creative writing and publishing at York College of Pennsylvania. He is founding editor of Luna Park, soliciting editor for Opium Magazine, and Literary MagNet columnist for Poets & Writers. His writing has recently appeared in Little Star, Armchair/Shotgun, The Lumberyard, Mississippi Review, Hobart and > Kill Author.
Steve Himmer is the author of the novel The Bee-Loud Glade and editor of the webjournal Necessary Fiction. He teaches at Emerson College in Boston and has a website at SteveHimmer.com.
Roxane Gay lives and writes in the Midwest.
Dave Housley is the author of Ryan Seacrest is Famous, a collection of short fiction. His work has been published in Columbia, Nerve, Sycamore Review, and some other places. He's one of the founding editors of Barrelhouse, a literary magazine that bridges the gap between serious art and pop culture.
Kelly Forsythe has poems published or forthcoming in Columbia Poetry Review, Black Warrior Review, DIAGRAM, The Minnesota Review, Pittsburgh Post-Gazette, and American Poet. Her reviews can be found in the Los Angeles Review, NewCity and The Rumpus.
In Fall 2011, she was introduced by Noelle Kocot as an Academy of American Poets "Emerging Poet." She is the editor of the online literary magazine Phantom Limb, the poetry book reviews editor for Los Angeles Review, and works for Copper Canyon Press.
Jen Michalski lives in Baltimore, Maryland. She was voted one of the best authors in Maryland by CBS News, one of "50 Women to Watch" by The Baltimore Sun, and "Best Writer" by Baltimore Magazine (Best of Baltimore issue, 2013).
Her novel The Tide King was published by Black Lawrence Press (2013; winner of the Big Moose Prize). She is the author of two collections of fiction, Close Encounters (So New, 2007) and From Here (Aqueous Books, 2013) and a collection of novellas, Could You Be With Her Now (Dzanc Books, 2013). She also edited the anthology City Sages: Baltimore, which Baltimore Magazine called "Best of Baltimore" in 2010. She is the founding editor of the literary quarterly jmww, a co-host of the monthly reading series The 510 Readings in Baltimore, and interviews writers at The Nervous Breakdown.

Jessica Poli is the editor of Birdfeast Magazine, Poetry Editor of Salt Hill Journal, and an MFA candidate at Syracuse University. She can be found at andthegoldrush.tumblr.com.