In August, we publish Paper Dreams: Writers and Editors on the American Literary Magazine, a compilation of the continued history and conversations of the people who love new and interesting literature so much they spend their lives dedicated to sharing it with the world. But before we make history, it is only polite to introduce you to the literary magazines that most impress us — Atticus staff, authors, and associates.
Allow us the guilt-free pleasure of leading you to publications that have turned us into better writers and voracious readers and to hopefully, carry on the conversation.
Literary magazines are known to have nurtured emerging writers and have given many greats their first start. But this doesn't mean editors of literary magazines don't take their job as curators any less seriously than book publishers. We're not talking about no baby pool. The best literary magazines offer a place where new readers get the swimmies to keep them afloat amongst an ocean of poems, essays, and stories circulating out there.
Writer and Paper Dreams contributor Nick Ripatrazone, shares his experience with one issue of one literary magazine that was so jam packed with strong pieces and future hit writers, he was ready to dive in the deep end of lit mag love. Read about his experience with The Kenyon Review as well as a nice list of other magazines equally able to soak you with syntax.
* Click here to read more lit mag recommendations.
The Kenyon Review is a real come-back kid.  Founded in 1939, the magazine was shut down in 1969, and revived ten years later. Since then the magazine has grown and adapted to offer both print and digital subscriptions. If literary magazines are meant to help nurture writers, The Kenyon Review offers a pretty fertile stomping ground with plenty of opportunists for emerging writers. They hold multiple writing contests and sponsors awards, fellowships, workshops, as well as a literary festival and publish poetry, fiction, and nonfiction. Check out their current issue here where you can read one piece from each genre online, including fantastic writers like Jamaal May and Aaron Gilbreath, among others.

Nick: One pleasure of accumulating hundreds of literary magazines is browsing back issues and discovering the earlier work of contemporary writers. The Kenyon Review has published early work from Flannery O'Connor and Thomas Pynchon, and while I am not fortunate enough to own those particular issues, I do have copies like Volume XXIX Number 3, published in Summer 2007, which contains more than a handful of gems.
David Lynn's editor's note summarizes the review's particular mission, the "discovery of new voices": "the energy and imagination of younger writers, finding fresh strategies, breaking rules, and extending conventions, [which] may seem harsh or discordant at first."
The first story in the issue, Alan Heathcock's "Smoke," recently appeared in his excellent 2011 debut collection, Volt, and is currently being made into a film. The writer of another great story in the issue—Myfanwy Collins—had her debut novel, Echolocation, published in 2012, and her short story collection, I Am Holding Your Hand, is forthcoming this year. Daniel Torday's excellent story, "Undress," also appears in this issue; his debut novella, The Sensualist, was published last year. These "emerging" writers were placed next to William Logan and Stanley Plumly.  The interplay between established and emerging voices creates a notable issue.
Such wealth is not limited to The Kenyon Review. Writers I first discovered in other literary magazines: Blake Butler, Matt Bell, Alison Stine, Traci Brimhall, Ben Percy, Roxane Gay, Joe Wilkins, Amanda Auchter, Sarah Vap, Mary Biddinger, Brian Doyle, C. Dale Young, Erica Wright, and many more.
The moral is simple: discover the best writers of the future by reading the literary magazines of the present.
More lit mag recommendations from Nick:
Nick: I'm thankful for my semester at Susquehanna University learning from Mark Fertig of the Graphic Design department. As an editor of the student non-fiction magazine, I went to Mark for guidance: it only made sense that literary magazines should look as good as they read. His help and humor were invaluable in improving the layout of our publication. Since then, I've been interested in both words and how those words are presented. Here are a few magazines that will make you visit for their looks but stay for their substance:

 Atticus: In addition to their beautiful print magazine, Hobart online includes web features of more poetry, essays, comics, excerpts, fiction, and more, like "Batter" by W.R. Porter, which Hobart describes as "'Hills Like White Elephants' on a waffle."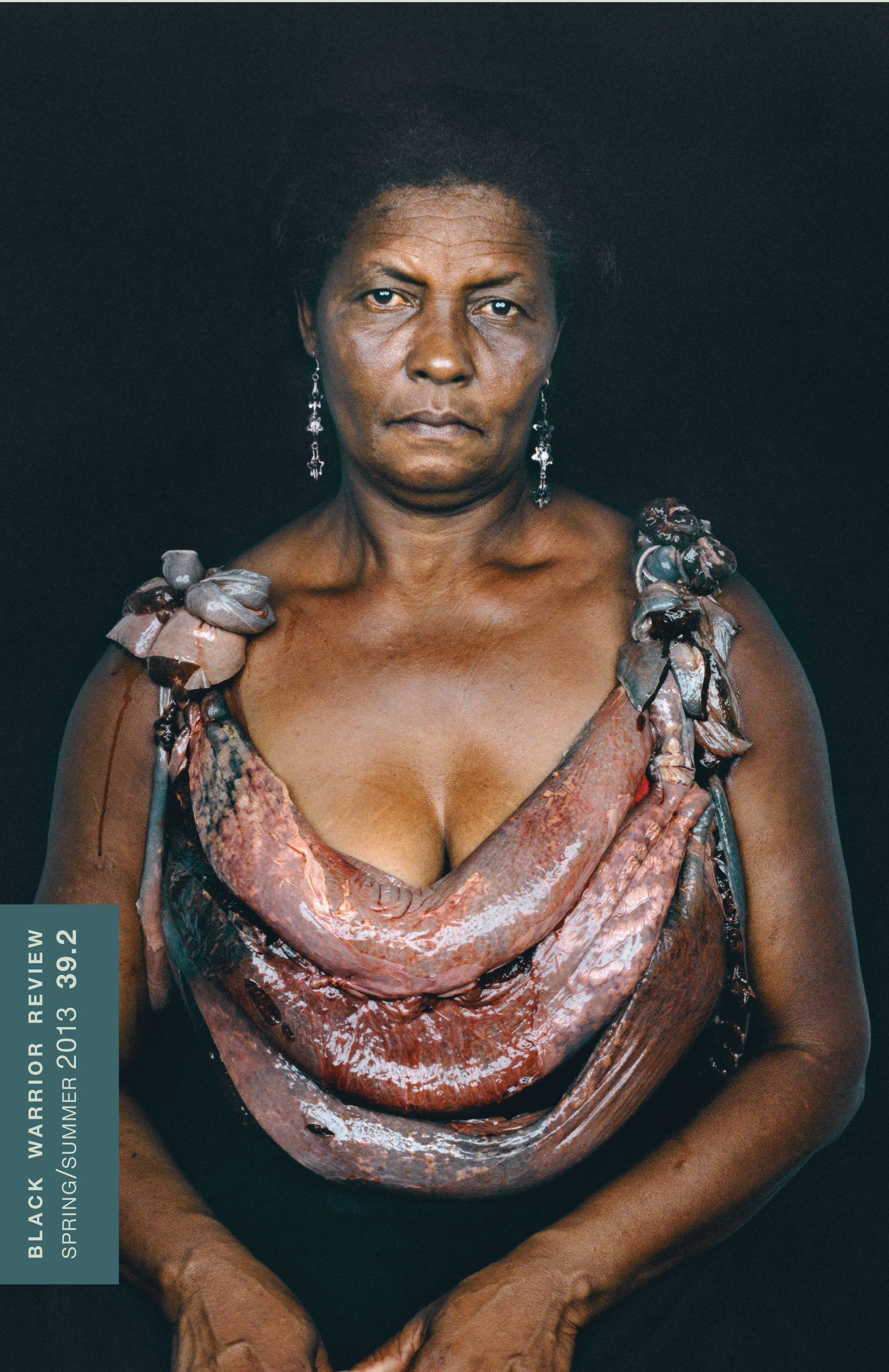 Atticus: Black Warrior Review has been publishing award-winning poems, stories, and essays since its conception at Alabama University in 1974. Each issue also includes a chapbook by a famous poet. Check out this spring/summer issue with a chapbook by A. Minetta Gould.
Atticus: Linebreak adds a new poem to their online archive every Tuesday. You can subscribe to their email list to receive the poem in full every week. One way to make Tuesday a little less…Tuesday.
 Atticus: Prairie Schooner is a quarterly magazine out of the University of Nebraska-Lincoln and publishes fiction, poetry, essays, and reviews and is proud of their strong history of giving great writers their start.

 Post Contributor
Nicholas Ripatrazone is the author of two books of poetry, Oblations and This Is Not About Birds (Gold Wake Press 2012) and a forthcoming book of non-fiction, The Fine Delight (Cascade Books 2013). His fiction has appeared in Esquire and The Kenyon Review, and has received honors from ESPN: The Magazine.