Paper Dreams: Writers and Editors on the American Literary Magazine (Atticus Books, August 13, 2013) is a potpourri of voices dissecting the role of the literary magazine in the history of American writing. To gather these many voices within one book is no easy task. In the following interview, Paper Dreams book editor Travis Kurowski talks about the process of gathering conversations and essays to collectively exhibit the profound impact of the little magazine.
To compile the articles and essays for Paper Dreams, you had to knock on some doors and speak to famous authors, editors, and in some cases, their families. What was this experience like?
It was awesome, as I was able to share my passion for these publications with my writing and editing heroes—it gave me a reason to bug them, to tug at their ears. And what was most rewarding was how necessary everyone thought the project was, how excited they seemed about the possibility that a book celebrating the history of the American literary magazine would get made. Charles Newman and company had made a similar book back in 1978 and it's still a great book, but it didn't cover that much ground and, as everyone knows, a lot has changed for literary publishing in the past 35 years.
Why do you think that these conversations on the topic of the American literary magazine need to be compiled now? How would you describe the current state of the American literary magazine?
The impetus for the book came from my experiences in college and graduate school—in the writing community in general—where a ton of us wanted to be published in these magazines and read these magazines, but we didn't know a whole hell of a lot about where they came from, what publishing demands they were reacting to, or why, culturally, they were so important. The research for the book was to combat my own ignorance regarding the matter. And I think the information in it will feel important and exciting to anyone interested in literature and magazines, as a reader, writer, scholar or editor.
 The research for the book was to combat my own ignorance regarding the matter.
There has been a lot of commentary in the recent decade that literary magazines are in a renaissance, and I completely agree. Things like the indie-ization of literature, creative writing programs, the expansion of the AWP conference, the internet, on-demand publishing and so forth have greatly increased the reach and demand of literary magazines. They are everywhere today in a way unprecedented in their history. This isn't always a good thing, I suppose (Roxane Gay and Benjamin Samuel both write about this in the book), but that's how things are right now, and there is no sign at the moment—aside from academic institutions changing their relationships with many prominent magazines—that things will be changing soon.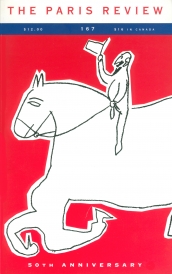 What are a few of the reoccurring arguments or conversations you noticed while researching for the book? Are there certain topics that authors and editors seem to be obsessed with? Are there any from which they seem to shy away?
In the 50th anniversary issue of The Paris Review a bunch of literary magazine editors are interviewed. They all have elaborate answers to the questions, except for Grand Street founding editor Ben Sonnenberg, who has these really short, to the point answers. Like just five or ten words each. I imagine he just couldn't be bothered for the interview or someone pissed him off or something—I don't know—but his answers distill the three things that all literary magazines seem constantly interested in: publishing the new, getting readers, and staying afloat. And so the writers in the book tend to talk about these things a lot, whether they are critics, readers or editors themselves. How do we find good writing? How do we get it to people now and in the future? How do we keep publishing [works of literature] or why should we stop?
I don't know that anyone shied away from any topics, at least not that I can think of right now, but I think there is certainly more to be said about structures of power within the publishing landscape, both in terms of economics (corporations, access) and representation (race, gender, culture). I'd like to read/learn more about this personally. Thankfully people such as the VIDA group are getting the word out about these issues. They deserve more attention. We need the Foucault(s) and Butler(s) of literary publishing to step up.
In your introduction to Paper Dreams, you mention that it is hard to say where and when the literary magazine was born. The book covers the history of the American literary magazine, but begins with its pre-origins. How did you decide where to start?
I just landed where I did through where my research led me. It was tough—there's not a lot of literary magazine history out there. (Though Oxford University Press has just put out three massive and essential academic books on the subject.) In the end I followed Lewis Simpson's lead—as mentioned in the introduction—and couldn't find a more persuasive case for an origin point.
 [W]e have these magazines, we read and write them, because they create an imagined community of letters…
What space do you think literary journals fill in our society? Do they advance us in some way that books or anthologies cannot?
That's a huge question, obviously, and the entire answer is the point of putting together Paper Dreams itself, getting at that answer by bringing together the history of all those reasons people make arguments for making and reading and writing literary magazines. There are just a lot of answers, which makes these magazine sort of rhizomatic, sort of connecting all over the place to readers and writers and teachers and agents and editors and and and and and, etc. My favorite answer has always been that we have these magazines, we read and write them, because they create an imagined community of letters, something like a literary salon combined with a bookstore all at once. A place for literature, both physical (in your hands or on the screen) and virtual (the reader imagining all the people/ideas/history behind the magazine, all the other readers, all the connections, etc). Or as G.C. Waldrep says in the book—channeling Margaret Anderson—"literary magazines and journals have always represented, to me, the best sort of extracurricular conversation."
Was there a certain heyday for the literary magazine, or do you think that their popularity has grown linearly?
The Modernist period was the first huge heyday for literary magazines; this was a time when they were written about in major media and affected the shape and direction of American letters. The prominence and history of these Modernist magazines have been written about thoroughly, particularly in these three must-check-out books:
What do you consider to be the greatest challenge or obstacle facing the American literary magazine today?
One of the greatest challenges today is connecting to readers buried beneath more text and narrative then ever before in human history. There is just so much data now, so much language and narrative. How do you get the writing/art across, get it heard, seen in the avalanche of information, when every tweet, news flash and side boob (thx HuffPost) seem to be vying so hard for our attention?
What are some of your favorite literary magazines and why?
In the introduction I write about how The Paris Review was the first literary magazine I ever read, the one that sent me down this rabbit hole and so that in many ways led me to Paper Dreams, not to mention to my career as a literature and writing professor. So that publication has always held a special place in my heart. And I'm sure I'm not alone here.
How do you want readers to use this book? Is it meant more as a casual read, or is it a call for involvement in and support of literary magazines?
All of the above and more. I would read it for pleasure, but maybe I am a strange bird. Personally, I'm very excited to have it as a reference, to have all these great editors and writers on the subject now between two covers. It's just fantastic—really, I'm excited this book is around. These writers in here are brilliant. I was just lucky that they let me bring them together. (And Atticus did a fantastic job!)
I've heard from lots of folks that they hope to use it in a publishing or literary magazine classroom; that would be really exciting. I'm using it in my own class on literary magazine history and production this fall; I'm looking forward to it and I hope the students enjoy.