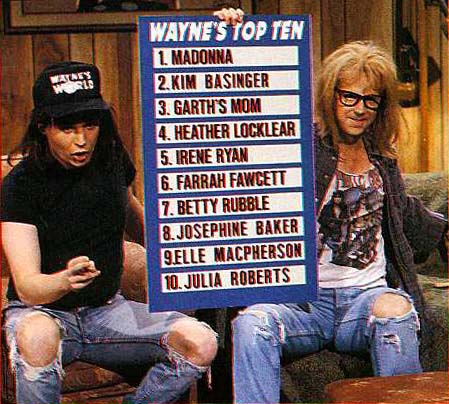 Literary Goals, Guilts and Pleasures
DARNESTOWN, MD — There are those who live by the rule of the list and there are those who spend a lifetime avoiding the very thought of them. Whether you are busy spending New Year's Day creating a laundry list of resolutions, a checklist or bucket list of to-do's, a summary list of accomplishments, or a comprehensive list of hangover remedies, it's your birthright to create a list of your favorite things.
Nobody can deny you the pleasure of making a list of things that you think worth noting. What follows is a random list of 25 book reviewers and bloggers who have shared lists of their own. They range from best books of the past year to the most exhaustive literary lists worthy (or not worthy) of mention.
Newspapers:
Chicago Sun Times, "2010 in Review: Our favorite books of the year" by Teresa Budasi, Books Editor
The New York Times, "100 Notable Books of 2010"

Philadelphia City Paper, "Best Best Books Lists of 2010" by Patrick Rapa
The Providence Journal, "Books: Reviewers pick their favorites of 2010" by the paper's book reviewers
The Wall Street Journal, "Year in Reviews: Books Our Critics Loved" by Mark Lasswell
Online Magazines and Periodicals:
The Daily Beast, "The Best of the Best Books 2010" by The Daily Beast
Kirkus Reviews, "2010 Best Fiction and Nonfiction Books" by The Editors
The New Yorker, "A YEAR'S READING. Reviewers' favorites from 2010"
Publishers Weekly, "Best Books of 2010"
Time Out Chicago, "2010, Looking back: Book reviews" by Blair Moran
Websites:
Amazon.com (List), Top 25 Best Books of 2010
BookBrowse Your Guide to Exceptional Books, "2010 BookBrowse Favorites"
NPR, "Best Books Of 2010: The Complete List" by NPR Personalities
stltoday.com The #1 St. Louis Website, "Reviewers pick best books of 2010" by Jane Henderson, Post-Dispatch Book Editor
YPulse Your Guide to youth via news, commentary, events, research & strategy …, "Best And Worst Of 2010: Books" by Skyanne Fisher and Chelsea Swiggett
Blogs:
[Bloggers [[heart]] Books], "Blogoversary: Our 12 Favourite Books of 2010" by lanna-lovely (Lanna)
The Book Lady's Blog, "The Book Lady's Best of 2010: Literary Fiction" by Rebecca Joines Schinsky
Erin Reads, "The End of 2010 Survey" by Erin
Fiction Vixen, "Sophia's Top Picks For 2010" by Sophia
Head Butler, "Holidays 2010: Ten Great Books" by Jesse Kornbluth
The Perpetual Page-Turner, "End of 2010 Survey! The Best of 2010 in Books" by Jamie
Prime Time the SecondAct blog, "At Year's End, Best Book Lists Flow" by Lynn Smith
Salon.com, "Authors choose their favorite books of 2010; Dave Eggers, Wes Moore, Tao Lin and 15 others make their picks for the year — and none of them is "Freedom" by Katherine Don
Speculative Book Review, "The Years Best 2010" by Cara, Yagiz, and Tyson
The Zen Leaf, "Best of 2010" by Amanda Gignac
And for those who just can never get enough reading lists, The BBC Big Read archive should provide all the data you need to fill your New Year with more literary goals, guilts and pleasures.