As a grizzled sportswriter, I've seen many a fine athlete throw away a promising career. Druggies, boozers, womanizers. Gamblers, overeaters, brawlers.
There aren't enough shrinks in the free world – nor enough Prozac – to cure all the mental midgets I've been paid to write about.
During the Vietnam War, I can recall a group of players growing their hair long and joining peace demonstrations. Many of these numbskulls were darn good baseball players – prized prospects, they were, headed for the Bigs – only they thumbed off the wrong people and later got ousted from their teams for failing to comply with league policy.
This was in the days before players had unions and long-term contracts. This was before lawyers spoiled the sanctity of the game and agents became as slimy as attorney sharks fishing for wads of green and loopholes.
Sure, the civil rights movement may have changed the seating arrangement on buses, but it accomplished diddly-squat for hippies in baseball. During the height of activism, these radical stepchildren of Abner Doubleday bounced from team to team – and city to city – trying to shake their reputations as troublemakers and lawbreakers. All they were, of course, were kids with a liberal streak.
I remember one endearing fruitcake in particular, Benny "Moon" Stillwater. A second baseman composed of scrap metal and pistons. You know the type. Decent stick, mediocre glove, engine oil for blood.
Problem with Moon was his trap. He had an opinion on everything. From the pitcher's underwear to the scorekeeper's toupee. And when it came to political convictions, he made Ghandi look apathetic. From standing on his head during the National Anthem wrapped in a Confederate flag… to entering a stadium on horseback to protest the use of leather gloves.
Moon was a trip all right, the sort of beatnik clown a scribe like me tends to pigeonhole. Without a second thought, while spooning more relish on my third hot dog in the press box, I tag these ninnies for life.
"Underachiever," I scribble, shrugging off each livelihood with a belch. "Head case."
I know these characters add color to the game – and I'm well aware that some low-scoring yawners need a guy like Jimmy Pearsall trotting backwards around the bases, if just for kicks. But unfortunately for the poetic minority, baseball seldom tolerates eccentrics. Unless, by the grace of a humor-friendly God, their talent is just too overwhelming to ignore.
******

Concessionaire: "Peanuts, peanuts, here! Lots of nuts!"

Broadcaster: "Hold on to your hats, sports fans, and get ready for some divine intervention."

PA announcer: "Now stepping to the plate, number 44, Art Muller, number 44."

***
Ah, Art Muller. Now there was the King Daddy of them all. A wack job through and through. But not in the traditional sense. Nah, not by a long stretch.
In my 29 years of covering minor league baseball for the Lancaster New Era, I haven't seen a player leave his profession in a more bizarre fashion.
Most gifted players louse up their future because they're either not very bright – or they've gotten in with the wrong crowd. Some are simply self-destructive. And others are just so needle-off-the-record strange, they're a regular Barnum & Bailey stage attraction.
That was Art. Peculiar as a triple play. From 1981 to 1983 in the Eastern League's Mid-Atlantic Division (AA level), Art Muller was what we in the industry call, "The Show."
Art was a lumberjack right fielder (6-foot-4, 245 pounds) whose natural athletic prowess was legendary. In a normal functioning world where sense and justice prevail, this handsome young strapper with a prototypical Ted Williams stroke would have been the Second Coming. A bona fide Hall of Famer in the making.
Power from both sides of the dish, speed on the base paths, a cannon for an arm. Art was the whole package. Except for one critical shortcoming: The guy was a reader. A mad reader.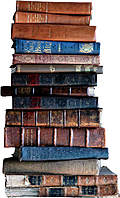 Books. That's all he cared about. He devoured them like a monk at a monastery. In between innings, in the clubhouse, on the bus, in the diner. Art Muller read.
With teammates shouting and spitting tobacco juice next to him. With fans yelling obscenities at umpires and vendors hawking beer and pretzels at the top of their lungs. With speakers blaring rock tunes and promotional giveaways. Art Muller read.
When it was his turn to bat, he'd never even take a practice swing. He'd just place the book down on the far end of the bench – knock some dirt from his cleats, settle in the batter's box, and take his mammoth cuts.
On the field during warm-ups, he'd have a paperback stashed under his elastic waistband, and if it were a particularly engrossing passage that got him thinking, Art would pull the book from his waist, stand there like King Kong in right field, and intently read, pawing through each page like a Cro-Magnon scholar possessed.
Naturally, once the game resumed, Art would return to reality and get ready to field – with one book under his elastic waistband and another in his back pocket. It was the worst addition I've ever seen.
Even though Art was uncoachable, and seldom spoke, everyone loved him. After all, he produced. In a late-inning clutch situation, not a soul was better. Bases loaded, two outs, two strikes, bottom of the ninth, down by a run, Art was the guy you wanted at the plate. And he was oblivious. To him, pressure was non-existent, mostly because he was indifferent to the game. He only paid attention when was involved. Otherwise he was lost in a book – and the world of reading is one vast place to get lost.
Art consumed everything from Aesop to Zola. He leaned heavily on the classics with a fetish for poetry, philosophy and drama.
In one breath, he would self-argue the maxims of Francis Bacon against the ruminations of Bertrand Russell – and then snicker – all in the course of a full count.
As his tragedy-shortened career neared its unceremonious conclusion, Art alternately quoted Camus and Cummings in the same at-bat – and religiously carried a dog-eared paperback copy of Sartre's No Exit.
His teammates, baffled by his tastes in literature if not his outlandish behavior, attempted to reach out to him one day. In all earnestness, they presented him a signed first edition hardcover of Stephen King's Firestarter.
Art was so taken by their gesture that the following afternoon, he showed up at the ballpark with a batch of cigars, giddy with excitement like the father of a newborn. Just as he was about to light the first stogie to acknowledge the kindness of his teammates, the clubhouse inexplicably caught fire. Everyone escaped unhurt and scattered to the safety of the playing field. All except for the team mascot, a mixed Irish wolfhound named Stopper who lost an eye when journeyman relief pitcher and noted team prankster T.P. Plimpton accidentally kicked her as he darted for the door. Art was inconsolable about the dog's condition, as was general manager Chase Riddle who owned Stopper.
Two days after what now was determined as an electrical fire in the clubhouse, Stopper came up missing and by no apparent coincidence, the front office of the Lancaster Red Roses hastily called a press conference. Riddle announced that T.P. Plimpton had been sent packing, i.e., given his official walking papers, i.e., canned. For a 38-year-old reliever with a straight curveball, Plimpton's unconditional release was professional baseball's verdict of Dead Man Walking. Old Testament-style retribution for a one-eyed, runaway mutt. "Toilet Paper" was gone. No more would we hear fans hoot, " Toilet Paper's here to clean up the mess," as the mop-up man typically entered a game when it was well out of hand.
One day later, the Red Roses again threw together a quickie press conference, this time announcing bigger and much more startling news: Due to undisclosed personal reasons, Art Muller had tendered his official resignation. "The Mad Reader," as he was affectionately known, had seen his last play.
The lead for my next day's article was clear: What a blow to the Roses' chances of a pennant! How many bad hops can one team endure?
Hours before the news of Muller's demise had even hit the AP wire, Art was on Greyhound Bus No. 0151 with his nose buried in a book. It drove everyone crazy to know what Art was reading. Reporters shouted out the question, but Art wouldn't let on. Some fellow sportswriters claimed it was Think on These Things by Krishnamurti; other clubhouse personnel, including the well-read groundskeeper, swore it was The Metamorphosis by Kafka. Outside the bus, due to a remarkable media feeding frenzy – unprecedented in these parts, the book title was hard to make out. But one thing was certain: Art Muller, crestfallen and stone-faced between the covers of another dearly beloved doggone book, was headed home.
In honor of Art's keen obsession with the pleasure of reading, let's sum up his career and final misfortune as I reported it in the New Era the day following his resignation:
Art Muller's minor league baseball career came to a screeching halt today when he misplayed a ball in right field for a two-base error and walked off the field without turning back. Though not substantiated as an explanation for stepping down, the two-base muff appeared to be the final nail in Muller's minor league career coffin.

"We regret Art's decision to leave the Lancaster Red Roses and give up on his dream to play Major League Baseball," general manager Chase Riddle said in a statement.


"The Mad Reader" finished his aborted career at Lancaster with a team-record .438 lifetime batting average and 37 outfield assists. He resigned for "undisclosed personal reasons," according to the club's statement. Some speculated that the spontaneous clubhouse fire on Tuesday may have contributed to Muller's state of mind.


Author Terry Southern, a lifelong Red Roses fan, had this to say about Muller's departure: "It probably had something to do with what he read in a book."


By leaving the profession of baseball in this manner, Art Muller has caused the opposition (in this case, a future big leaguer's career) to cross home with the winning, unearned run.
The paper's editor on the copy desk cut that last line, so all Art Muller got for skipping town on the Roses was seven lousy lines.
Art Muller: Another promising career doused by flakiness.