Atticus Books is thrilled to announce that it has commissioned UK graphic designer Jamie Keenan to create the cover of the forthcoming Alex Kudera novel, Fight for Your Long Day.
Keenan's striking design work has appeared on the book covers of many major publishing houses, including Doubleday, Alfred A. Knopf, Penguin, and W.W. Norton & Company, to name a few. His work has won various awards and has qualities that appear to draw upon the master works of Alvin Lustig (New Directions), Roy Kuhlman (Grove Press) and Paul Rand.
"When I first contacted Jamie, I told him that he had a style that was right in line with the vision we're creating [as a publisher] and the look we're seeking," said Dan Cafaro, founder and publisher of Atticus Books.
"Jamie told me he wasn't worthy to be mentioned in the same breath as Lustig, Kuhlman and Rand, artists whom I consider of like mind and spirit. Of course I understand these three are icons in the field. But I'm here to tell you that Jamie Keenan is a 'designer's designer' and he's going to help us make literary history."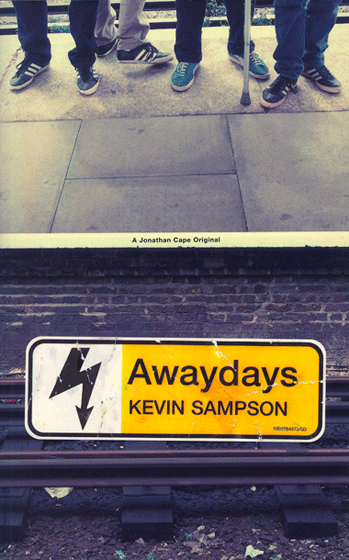 When you Google search contemporary cover designers and begin exploring design-related blogs, such as The Casual Optimist and Caustic Cover Critic, the name, Jamie Keenan, and his hallmark work keep showing up in threads and interviews. The word often used to describe Keenan: inspirational.
What may be most impressive is the amount of praise and admiration he garners from his peers. And these are not just any peers. These are highly accomplished book designers in their own right.
Take, for example, the glowing endorsement of Peter Mendelsund, a multiple award-winning art director and graphic designer. Peter is currently the senior book designer at Alfred A. Knopf, an associate art director at Pantheon Books, and creative director at Vertical Books.
"Anything Jamie Keenan does is gold," Mendelsund says. "I especially love his Simenon series for Penguin UK [see collage of covers above]. His work tends to be insightful, exegetical, interesting technically, and über-witty. And bottom line: his titles all look good. I could go on and on, but basically, he sets the gold standard."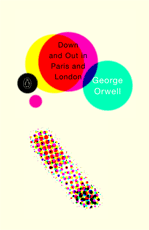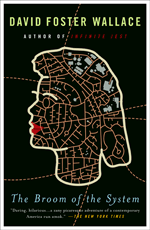 Acclaimed British book designer David Pearson, who recently redesigned the covers of Cormac McCarthy's entire catalogue of books, had this to say about Keenan:
"Jamie Keenan's covers always seem so fresh and live long in the memory because they require a level of decoding," Pearson said. "Jamie is also one of those rare designers whose work is just as effective on either side of the Atlantic."
Designer Jason Gabbert agrees wholeheartedly with both assessments.
"Jamie does some very inspiring work," Gabbert says on a design-related blog. "I love the Otherwise Pandemonium cover [see Nick Hornby cover below]. It's great to take (or see) something and create an unexpected image out of it.
Gabbert and others complimented Keenan for his refreshing departure from the usual mass-market feel when he used simple illustrations in a recent re-branding of six Stephen King titles.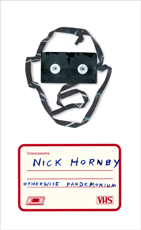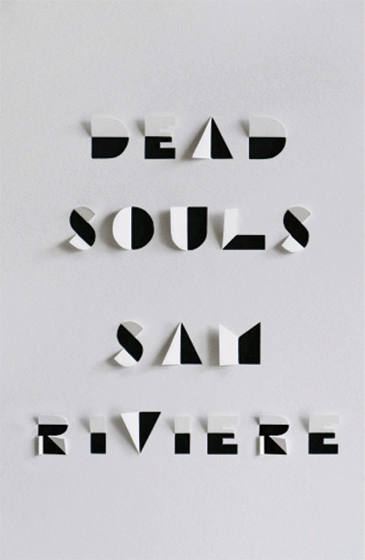 Though Keenan says he has no true process, in a talk with Gabbert, he described his own creative process as thus:
"I do have a bit of an obsession with tying the image and the type together in some way," Keenan says. "It's really easy to end up with a bit of type slapped on to a nice picture, so I'm always trying to think up ways of getting the two elements to fit together."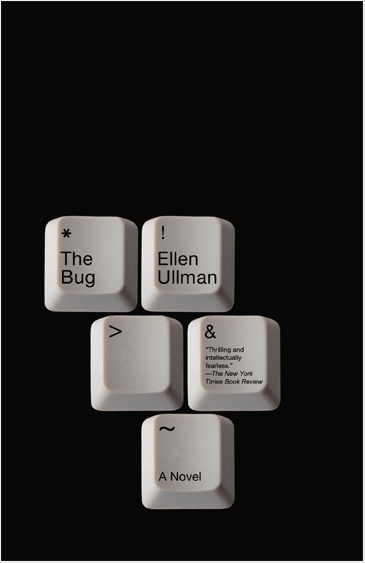 Keenan says he has got a thing about diagrams, maps, charts, emergency exit instructions, circles, and optical illusions. He says he uses existing forms of design like signs and logos that people are already familiar with, and subverting them in some way.
"Book covers are quite small so it's good if you can get each element to do more than one job," he says.
The content of the book is important to Keenan's process.
"I always feel it's good to read as much of each book you're working on as you can stand and leave it to roll around in your brain for a week or so," he says. "I'm sure that some ideas get formed that way without you knowing it's even happening."